Having fun with motors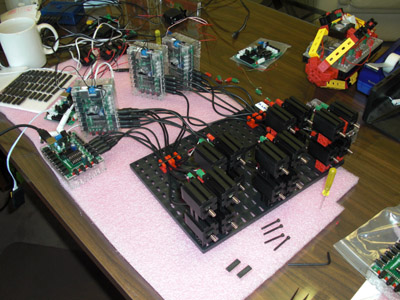 Schlagworte: PCS, BRAIN
Using ft motors with the PCS BRAIN.
rbudding (13.5.2009, 11:59:34)
Hi Richard,
Can you explain why you are not using the FT interfaces?
And I would love to see what you're trying to do with the Motors…
thx in advance, Richard ;-)
ft_idaho (14.5.2009, 03:40:56)
Howdy,
We developed our own controller! We were having fun testing it with ft motors and trying to hook up as many as possible!
Thought to share.
Richard